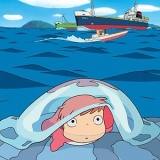 The
Academy of Motion Picture Arts and Sciences a annoncé que 20 films avaient été soumis pour être nominé aux Oscars dans la catégorie "Meilleur Animation" lors de la 82ème Academy Awards. Le film d'Hayao Miyazaki et du Studio Ghibli "Ponyo" et le film animé d'"Astro Boy" de David Bowers et adaptation d'Osamu Tezuka font partis des films pressentis pour les nominations.
La liste complète :
* Alvin and the Chipmunks: The Squeakquel
*
Astro Boy
* Battle for Terra
* Cloudy with a Chance of Meatballs
* Coraline
* Disney's A Christmas Carol
* The Dolphin – Story of a Dreamer
* Fantastic Mr. Fox
* L'Age de Glace : Le temps des dinausaures.
* Mary and Max
* The Missing Lynx
* Monsters vs. Aliens
* 9
* Planet 51
*
Ponyo
* La Princesse & la grenouille
* The Secret of Kells
* Tinker Bell et le trésor perdu
* A Town Called Panic
* La-Haut
L'Academy donnera sa décision finale concernant les nominations le 02 février prochain
(on a le temps ! ><).
J'vous mets le reste de l'article ici :
(trop de choses à traduire -_-)


Spoiler: